The foundation of your organization's digital transformation is cloud enablement. Selecting the correct cloud strategy will allow your organization to build and layer in capabilities and realize all the benefits "as-a-service" provides. Benefits such as:
Cost-effectiveness - Reduced upfront costs and the shift away from a cap-ex model toward an op-ex model means lower up-front investment in facilities, utilities, hardware, and licensing. The "as-a-service" model allows your organization to pay for only the computing resources it uses
Scalability - Complete control over infrastructure and the ability to scale IT resources up and down depending on business need
Extensibility – The option to leverage previously built and deployed services to address gaps in other business areas
Speed of innovation - The agility to respond swiftly to market needs by quickly rolling out new products or services
Accessibility - Access to cloud-based applications and data from virtually any device by connecting to the internet
Availability – Cloud services programmatically provide a high level of reliability, resiliency, and availability to meet your business needs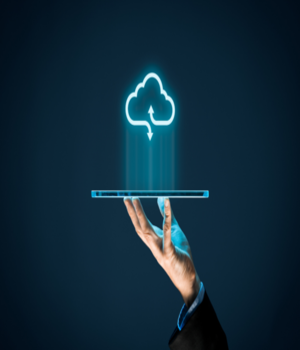 MBS can lead the initiative that first considers your existing IT landscape, then architects a solution that allows you to deploy and operate partially or completely in a private, public, or hybrid cloud environment, encompassing the whole of IT, including servers, databases, operating systems, and applications. The end result is a simplification of IT management, allowing access to information from any device and any location.
MBS understands the complexity of a transition to the cloud and has a staged approach that ensures successful execution. Taking this approach to cloud enablement allows your business to create incremental improvements, deliver short-term value, and adapt as you learn.
Stage 1 is to Plan
During this critical planning stage, business requirements are carefully determined to ensure that the final solution will meet business needs now and into the future. Then, the cloud architecture can be planned and a High-Level Design (HLD) is created. Following business alignment, the Low-Level Design (LLD), or the blueprint for the solution, is created.
Stage 2 is to Build and Deploy
The LLD represents the To Be-state. Each step is carefully planned to avoid disruptions to the business or loss of valuable data, as cloud enablement will encompass the migration of existing applications, configurations, and data. After each step, verification plans and fallback plans are documented.
Stage 3 is to Manage
As you scale, you'll need to provision, monitor, and manage infrastructure, applications, and IT-related resources in your cloud environment.